Bathroom Renovations: Do's and Don'ts
Taking up a bathroom renovation project is a hectic and costly task. So, it's important you should try not to make costly mistakes that can hamper your efforts.
Bathroom renovations when done right give the space a new look. Here's a brief insight into the do's and don'ts of a bathroom renovation project:
The Do's of a Bathroom Remodeling Project
· Hire a Professional
You may think of going the DIY route, but it's in your best interest to hire a professional for bathroom renovations. Bathroom specialists can guide you on where you can find the right equipment at cheap rates and install it effectively to avoid any issues down the line.
Also, hire plumbers to repair leaks or install new pipework. AM Supreme offers services for bathroom renovations in Toronto, Markham, Richmond Hill, Mississauga, and Scarborough.
· Opt for High-Quality Equipment
If you have a limited budget, you may opt for low-quality equipment for the renovation project. But keep in mind that the cheap equipment may not last for long and result in leaks. You should rather invest in a few high-end products to make your investment lasting.
· Choose Neutral Colors
You may want to renovate your bathroom as per your preference. However, it's best to opt for neutral colors when buying new equipment or painting the walls of your bathroom. This will help you get the best value for your investment.
During the bathroom renovation project, you should consider whether or not you'll be able to recover the investment if you sell your house. You should design a bathroom such that it fits your needs as well it can attract potential buyers. Home renovation contractors in Toronto can help you design it the right way.
· Buy Products that Comply with Industry Standards
Always buy the equipment for bathroom renovations Toronto from a reputable brand. This way, you won't need to worry about whether or not it complies with the industry standards. Similarly, when you buy secondhand equipment, you should consult the bathroom specialist before making a buying decision.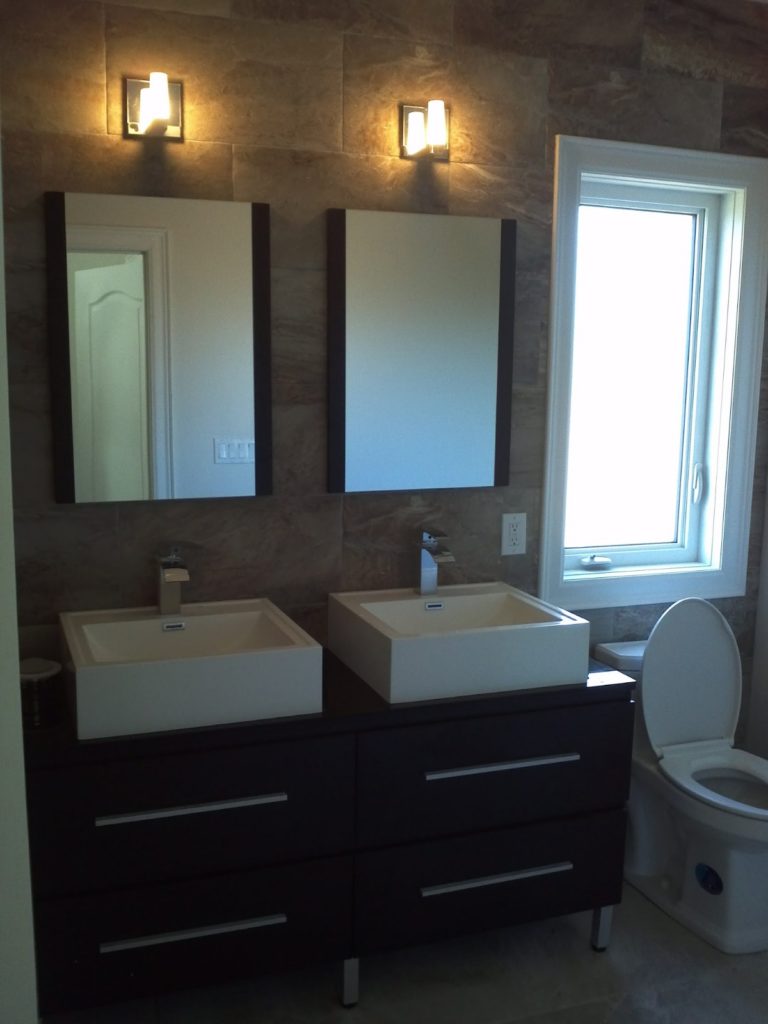 The Don'ts of a Bathroom Renovation Project
· Don't Remove Pipes
When renovating your bathroom, you may think of altering the layout of the space. But you should refrain from moving the pipework if you want to save costs. You should rework the existing pipe network so that it fits the new fixtures.
· Don't Ignore Water Leaks
Before undertaking a bathroom renovation project, you should plan your budget. However, make sure you have sufficient funds to address unexpected issues.
At AM Renovation, we have over 20 years of experience in custom home building, general contracting, bathroom, basement & kitchen renovations in Toronto, Markham & Richmond Hill. Our contractors are available to answer all of your questions and can provide you with a FREE, detailed & no-obligation estimate. Contact us today or give us a call, we'll be more than happy to answer your questions.