Basement to Rental Apartment Conversions – Are They Worth It?
Not everywhere in North America has the luxury of owning a basement. However, in Toronto, our basements usually get ignored. Many people use their basements as storage or never use them at all. Well, if you're not making the most of your basement, why not consider transforming it into an apartment which can generate some additional income. Most people are intimidated by the amount of work that goes into transforming your basement into a rental space, but thanks to recent advancements, it makes the process much easier.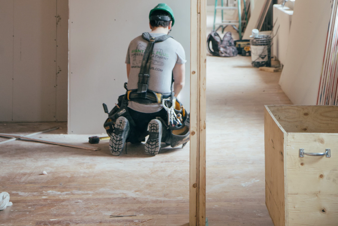 How To Get Started With Your Basement to Apartment Conversion?
The very first step before beginning any work is to approach your local authorities and inquire about the legal requirements behind your endeavour. Different municipalities within the Greater Toronto Area have different rules, so it is important to know what these rules are before beginning. You may also have to inquire about the landlord obligations you will face once the renovations have been approved. Once all your legal obligations have been resolved and everything is good to go, then you may begin considering some options. Firstly, consider if you will have a separate entrance for your tenants. It may be a good idea to have them come in from a separate entrance rather than giving them your main door house keys. However, a separate entrance can cost up to $12,000 to build. You may also consider your new apartments' ceiling height. Having lower ceilings in your basement can require additional work on your floors which in turn will increase costs & efforts.
Advantages of Basement Apartment Rentals
We all know having an extra source of steady income can come in handy, especially in the economy we've been faced with lately. With a converted Basement Apartment, you will be able to rent out whether the economy is doing good or bad. Recent studies have show returns can be as high as 200% for a simple basement apartment. Now if you've hired a professional contractor who understands the importance of certain aspects of a basement apartment, then you will flourish with your new income source.
Finding a professional basement renovation contractor
At AM Renovation, we have over 20 years of experience in custom home building, general contracting, bathroom, basement & kitchen renovations in Toronto, Markham & Richmond Hill. Our contractors are available to answer all of your questions and can provide you with a FREE, detailed & no-obligation estimate. Contact us today or give us a call, we'll be more than happy to answer your questions.